Welcome to New Hampshire!
August 20-21, 2006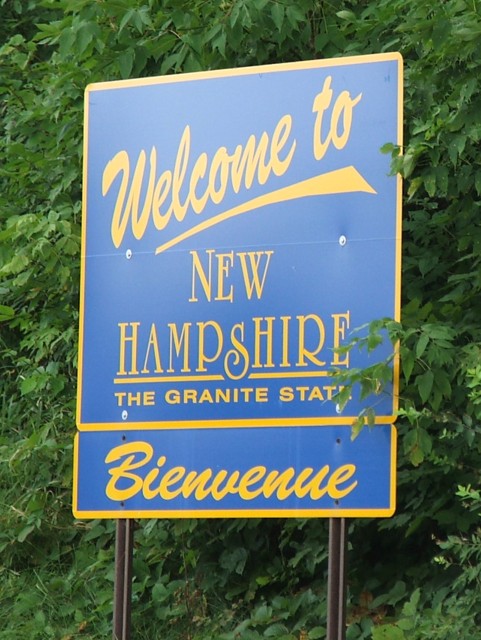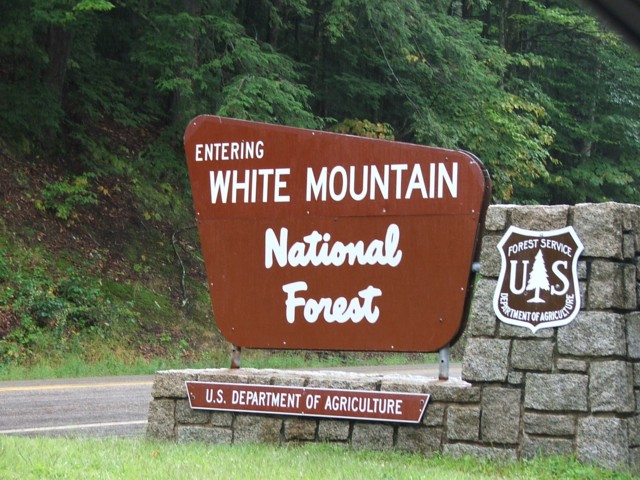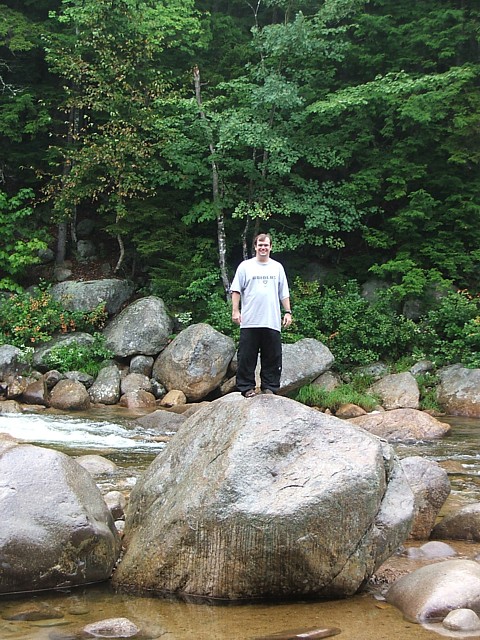 Eric thinks he is cool.

Kim made it to the rock in the Swift River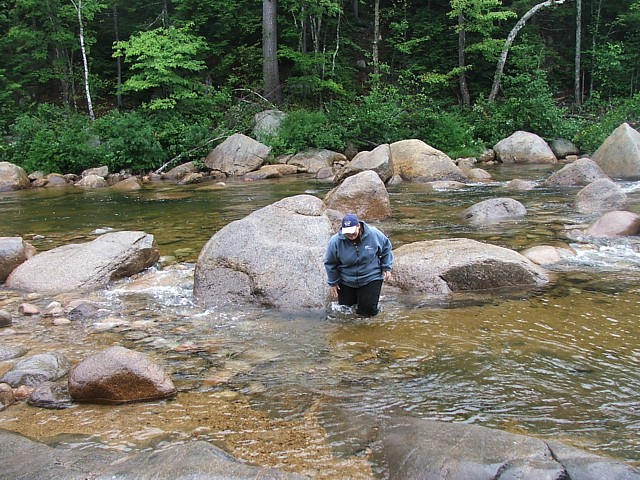 Coming back across the Swift River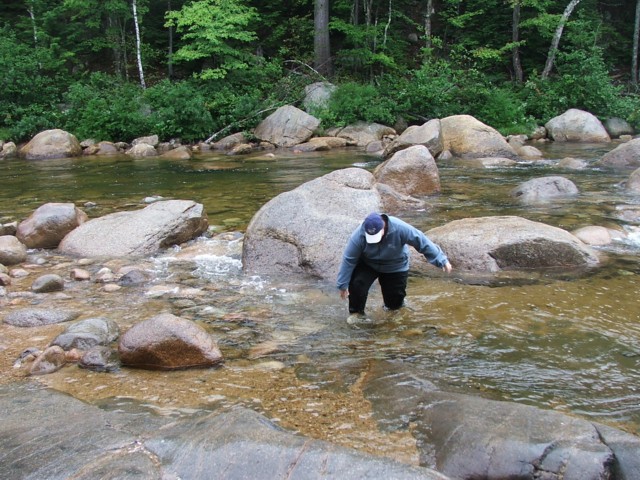 I almost biffed it.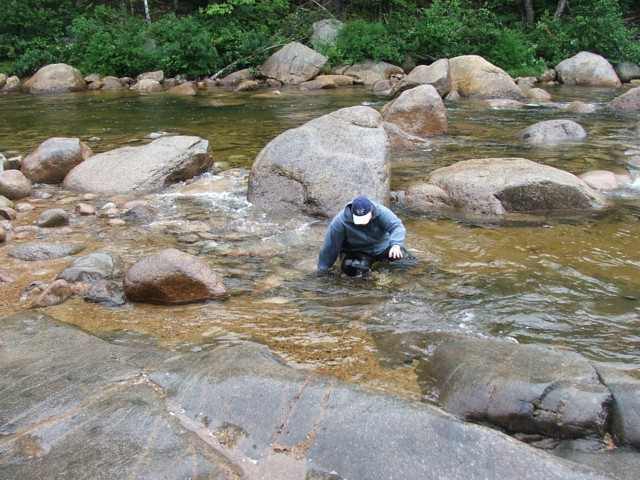 Oops, I feel in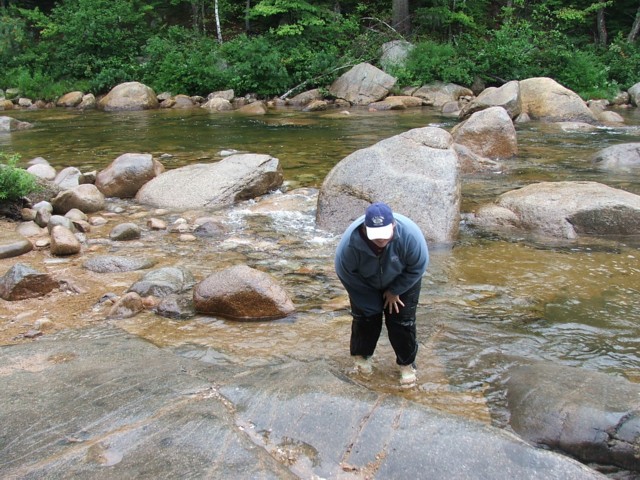 It was COLD!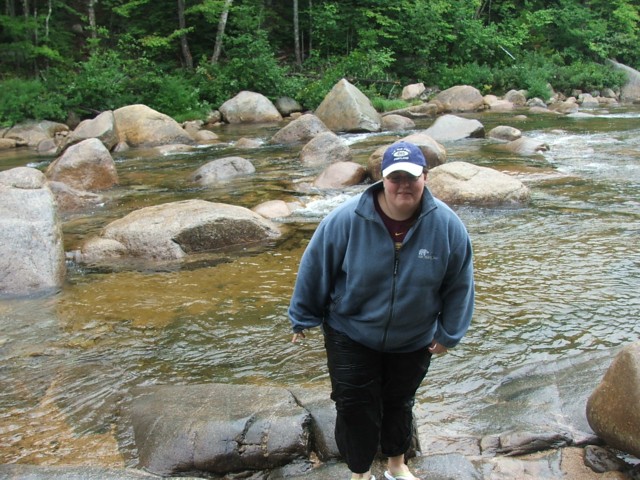 Time to go change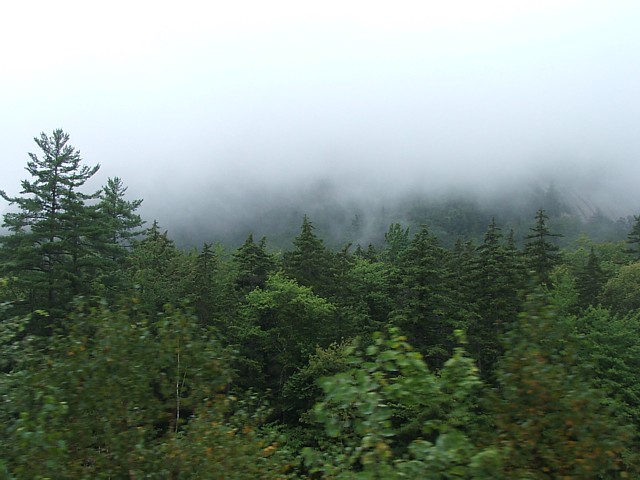 It was raining and foggy...we couldn't really see the mountains.